Data Innovation for Producing SDG 4 Indicators:
An EMIS Metadata Global Analytical Report
This report aims to understand the status of the EMIS of each country and is a combination of both quantitative and qualitative research methodology used to review the status of EMIS in each country.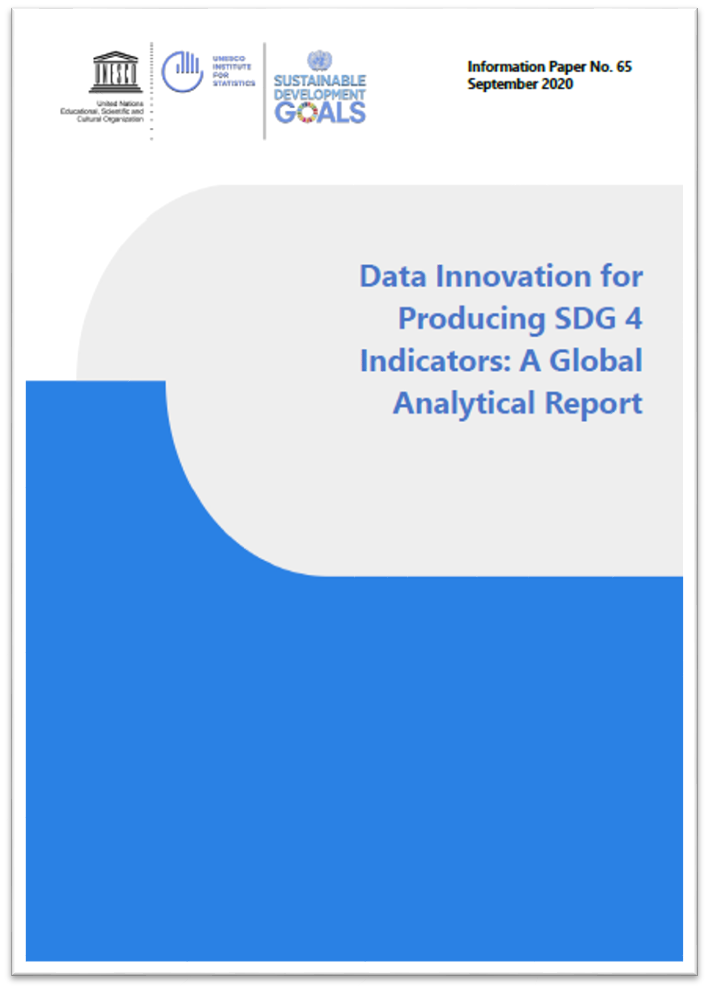 EMIS Metadata Survey Form
All countries in the world collect data from schools, mainly on an annual basis. Some countries use paper, some use spreadsheets while the majority collect administrative data from schools using online and offline software. In most cases, countries collect data on enrolment, new entrance, repeaters and graduates from schools – data required to calculate SDG 4 thematic indicators (UIS, 2018).
To understand the multiplicity of situations depending on a country, the UIS administered a questionnaire on EMIS metadata to gain a better understanding of the characteristics of existing EMIS in the countries to help gauge their capacity to produce administrative data as well as assess the involvement of development partners in producing education data in the countries.
UIS EMIS Metadata Survey Forms
The questionnaire is divided into four significant sections: the data management platform and mode of data collection; school-level; student-teacher; and partnership involvement. It covers the platforms used; the existence of the school; student and teacher coding system and use of codes to collect data and for other management purposes; use of software to process collected data; and mode of the data collected from the schools.